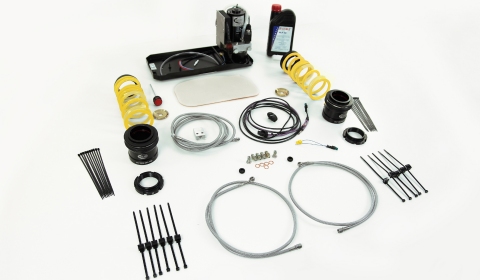 German tuner TechArt offers a new noselift system for the Porsche 911 GT3 and the Porsche 911 GT3 RS of the model year 2010. Parking garages, ramps, speed humps and curbs are no longer an obstacle for these sport cars. 60mm of additional ground clearance at the front spoiler are provided with the push of a button to prevent grounding.
By pushing the button in the interior of the vehicle you can activate the system at standstill or while driving. It will lower automatically at over 37mph.
For more information and pricing contact TechArt dealers around the world.