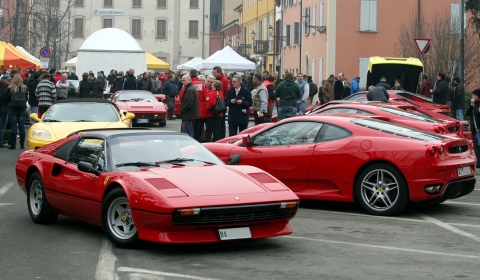 The Italian supercar enthusiast is back from his winter sleep. The first event of 2010 is a big Italian supercar meeting that every year take part in Castefranco Emilia, a nice town near Modena- the hart of Italian supercars. The first part of the coverage shows you a special about Ferrari and Maserati.
He spotted many cars, such as the F430, F360 and F348 but also the great Ferrari Testarossa, one wonderful 330, a lovely Maserati Mexico and a real pearl: the first Ferrari ever built called "Auto Avio Costruzioni 815" owned by a renowned private collector. It was good to see the car hitting the streets.
More pictures can be found here!