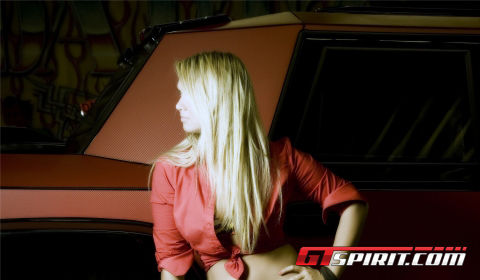 In two weeks time the Top Marques Monaco 2010 event has opened its doors. Dartz will showcase two vehicles at the event. One is the brand new T68 Kombat Monaco Red Diamond Edition, known for its inclusion of a "whales penis leather interior"! Today we can show you a first glimpse of the vehicle, which is already sold.
Marketed under the Prombron name the matte red exterior is one of the interesting highlights of the vehicle. Furthermore there are gold plated, bulletproof windows and bulletproof 22 inch alloys. A tungsten exhaust and tungsten badging and gauges, complemented by white gold gauges encrusted with precious gem stones also add to the list. Extra kevlar coating, just in case you happen to be driving through a war zone, and a Rogue Acoustic Audio System to ensure you can't hear the carnage are all included.
More will follow during the event starting on April 15th!