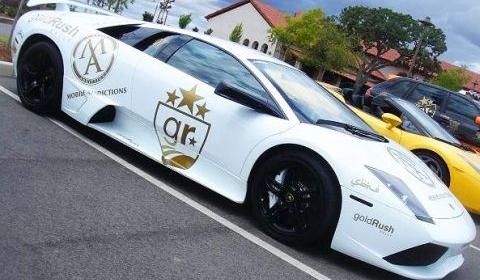 Back in November we firstly informed you about the second edition of the American Rally, GoldRush 2KX. The rally will take place on the west-coast of the United States from June 8th to 13th! Registration has now been open for a while and several previous participants have entered again. Over the last few weeks a first list of participating cars leaked out and among them are a Lamborghini LP670-4 SV, three Ferrari Scuderia's, Lamborghini Superleggera's and two Rolls-Royce's.
The list below is not complete but it gives a first idea of which cars will be at the start line:
1. Lamborghini Gallardo Spyder
2. Lotus Elise
3. Maserati GT
4. Maserati QuattroPorte
5. Ferrari 430 Scuderia
6. BMW M6
7. Lamborghini Murcielago
8. Porsche 911 Targa
9. Rolls Royce Drophead
10. Rolls Royce Phantom
11. Lamborghini Gallardo Superleggera
12. Ferrari 430 Scuderia
13. Cadillac Escalade
14. Cadillac Escalade
15. Porsche Panamera Turbo
16. Lamborghini Gallardo
17. Chevrolet Corvette Z06
18. Porsche Cayenne Turbo
19. Lamborghini Gallardo
20. Supercharged Range Rover
21. Ferrari 550 Maranello
22. BMW M6 Convertable
23. Lamborghini Murciélago LP670-4 SV
24. Noble
25. Ferrari 430 Scuderia
26. Lamborghini Gallardo
27. Lamborghini Gallardo Superleggera
More info on the line-up and the route will follow soon!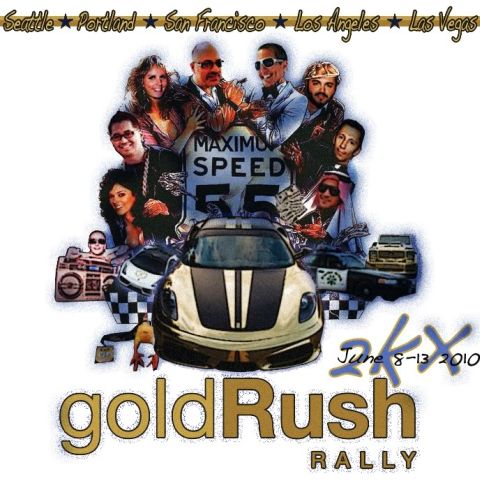 [Via L4P]