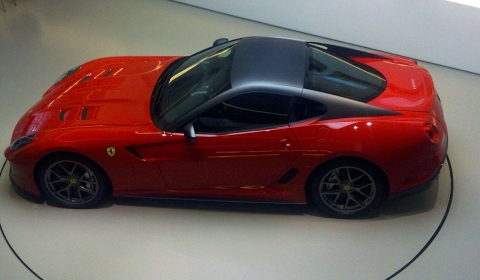 The story continues! After spyshots, spyvideos, photos made at the pits of the Nurburgring F1 track and the full price list leaking out it is time to show you some photos of the real deal! This is the Ferrari 599 GTO to be unveiled on April 7th.
The rumoured specs are 700bhp from the standard 6.0 liter V12. Stickier tyres and a faster map for the F1 sequential gearbox could bring the 0-100km/h (62mph) time around 3.5 seconds.
Just enjoy the footage and click more information on the related stories in our sidebar!
Click here for large sizes of both pictures: Picture 01 and Picture 02
[Via Teamspeed]