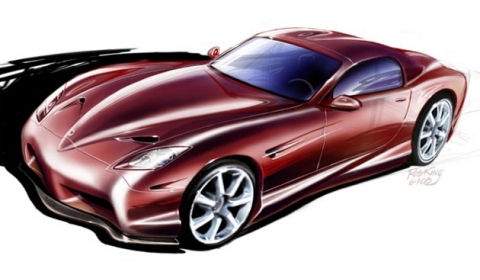 Rumoured for years, it now seems that Panoz Auto Development is planning to bring a new car to the 24 Hours of Le Mans in June. The Panoz Abruzzi is the company's first completely new model since the original Esperante launch in 2000.
The news has been confirmed by co-founder Don Panoz himself during the 12 Hours of Sebring last weekend and mentioned on the PanozLife.com forum.
Not a lot is known at this point regarding the Abruzzi. Previous reports indicated that initial plans for a dedicated prototype racer were scrapped in favor of a series production sportscar, which would in turn breed a GT2 competition version.
Autoblog.com showed us rendering released by a former Panoz designer. The picture resembles the Esperante, which the Abruzzi will either replace or join in the company's line-up.