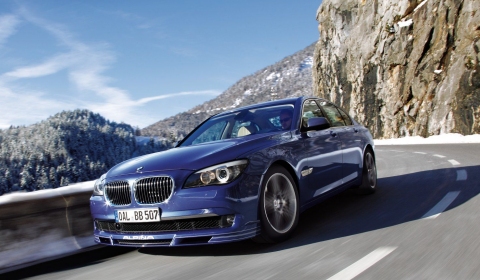 Following its unveiling at the Geneva Motor Show 2010, Alpina will officially introduce their Alpina B7 Allrad xDrive Biturbo to the US market at the New York Motor Show. It is the first time Alpina combines its powerful, torque-laden flagship with an optional all-wheel-drive system.
The B7 Bi-Turbo with all-wheel-drive combines BMW's xDrive system and its intelligent and dynamic distribution of drive power.
A twin-turbo 4.4 liter V8 engine with 500bhp (373kW) and 516lb-ft (700Nm) of torque powers the four-door saloon.
For live pictures of the Alpina B7 Allrad click here!