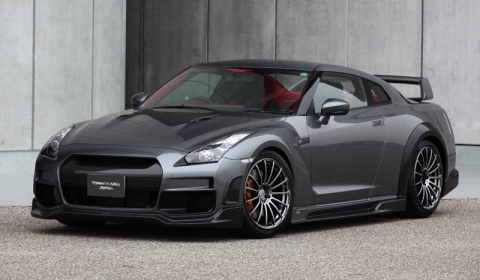 After the launch of Tommy Kaira's original, fully carbon fiber kit, the Japanese company started to develop a version that's more accessible to the mass market. Based around the same design as the original kit, the Ebbrezza-R Version 2 utilities Fibre-Reinforced Plastic (FRP) to drive down costs.
FRP has been used in the manufacture of the front spoiler, side skirts, fenders and rear diffuser resulting in a kit that costs just 525,000 yen (€ 4,286 or £ 3,862) for front modifications and 1,260,000 yen (€ 10,286 or £ 9,720) for the full Aero kit.
Thanks to a change in marketing direction, Tommy Kaira will also offer all parts separately so that customers are not obligated to buy the full set for just one or two parts. The parts are available globally now.
[Via GTRblog]