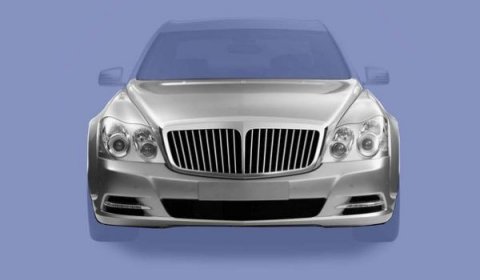 There has been a lot of news about the re-born German luxury brand this week. Much of it has been positive with leaked face-lift designs providing much speculation about a re-fresh for the 57 and 62 ranges. However, rumours of Mercedes plans to terminate the Maybach project have overshadowed this.
News of the face-lift have been expected with the design for Maybach's only product starting to look a little old in light of fresh competition from the brand new Rolls Royce Ghost and Bentley Mulsanne. Expected in April, the new look will extend mainly to the front of the car with a few minor changes at the rear but nothing substantial. The engine will receive a few modifications, if only to enable it to comply with new Euro V emissions.
On the other side of the scale, rumours of Maybach's demise come from an interview given by Daimler's Vice-President of Design, Gordon Wagener, who revealed that he had not yet been asked to develop a successor to the range. Calculations suggest that even if Mercedes-Daimler were to decide on continuing the brand, the latest we would see any successor would be 2014, 12 years after the launch of the current platform.