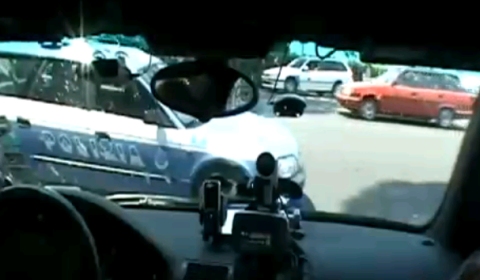 Today we are going back to the old days. The footage shows Team Polizei getting an Italian police escort during 2005 Gumball 3000. The unforgettable high speed escort was filmed by Alex Roy and his team.
Leaving Florence's Piazza Michaelangelo, the Polizia agree to lead Team Polizei's BMW M5 through the city at 100+mph, narrowly avoiding dozens of pedestrians and commuters.
Enjoy the footage and notice the comments of Alex and his team mates.