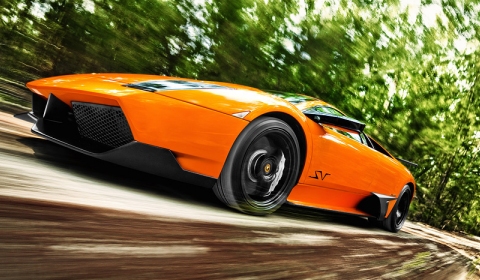 Today's Photo Of The Day is a photoshoot including 33 pictures of a Lamborghini Murcielago LP670-4 Super Veloce made by photographer and Teamspeed member notbland.
He commented on the outcome of the photoshoot:
Uneven, gravel back roads in the middle of the woods… in the middle of a swamp… are not ideal for this car. So why take a supercar with three inches of ground clearance into such an area for a photoshoot? Simple. Nobody else has. It's the last place you'd ever expect to see such a car, and that's precisely why I did it.

I shot on location the first day for seven hours, with the help of my assistant Matt, and another six hours the following day back at Lamborghini Miami to cover my signature interior and detail photos. Shot for 13 hours total, and spent the last 14 days editing the photos. I wanted a very specific, quasi-commercial look for this series, so it took a significant amount of post work to pull it off, but all said and done, I'm quite happy with the final results. And at 33 final photos, this is by far my largest and most comprehensive series to date. Each and every photo, regardless of the subject- environmental wide shot or super close detail- has been lovingly processed until it met my own quite high personal (OCD, pixel-perfect) standard.
Enjoy the gallery with 12 of the best shots!