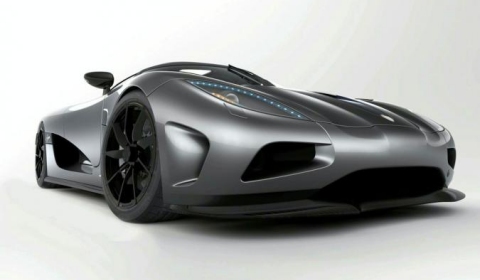 Koenigsegg has shared with us the first official video of the brand new Koenigsegg Agera. The footage shows the brand new supercar in a promotional video.
The 4.7 liter V8 engine produces 910hp at the 6850rpm-redline. Torque hits 1100Nm at 5100rpm. The Agera catapults you from zero to 100km/h (62mph) in 3.1 seconds and 200km/h (124mph) in 8.9 seconds. Top speed is estimated at 390+ km/h (245+ mph).
Enjoy the footage and if you want to know more, please click here for the GTspirit exclusive story.