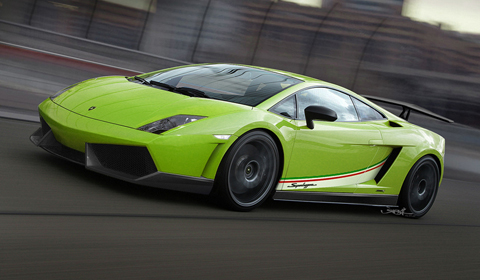 We already knew that the story was true and the release immenent, but we can now official say that the new Lamborghini Gallardo LP570-4 Superleggera will have its official release at the Geneva Motor Show 2010 starting the 2nd of March. The official release of the vehicle will be held during the yearly VAG-group release evening on March 1st and on the 2nd of March somewhere around noon.
AutoTelegraaf.nl says that company officials have confirmed the release of the 'Lambo' during a presentation in London last week. The name used by corporate officials is Superleggera. Another confirmation! The number 570-4 is not official yet, but we generally think that the Germans and Italians will use this number combination.
In need of more information or pictures of the new Lamborghini, please click here, here and here to check out our previous coverages.