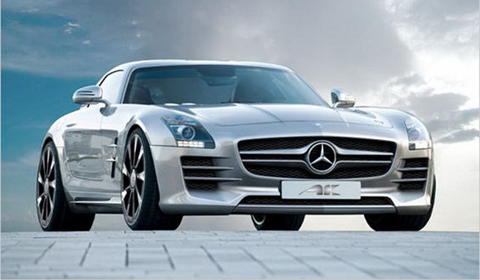 AK-Car Design are a new company for us. They have just released these renderings that depict their intentions for the newly revealed Mercedes-Benz SLS AMG. Being another German tuning brand, this was probably a natural place for AK to start.
The kit consists entirely of aerodynamic enhancements. A restyled grille, new front and rear bumpers, side skirts and reshaped diffuser are pretty much all that is been revealed. A new exhaust system creates a further stylistic feature for the SLS.
We are not sure when AK-Car Design plan to reveal the finish product or even a few extra details, however, when we do know we will pass on the information. For now, enjoy these photos.