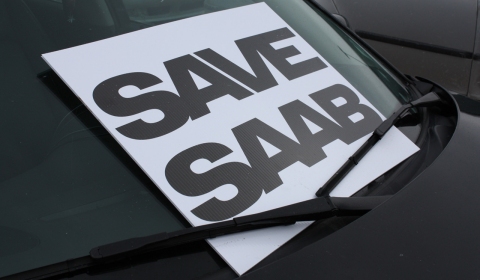 We haven't discussed the full process of the Saab deal and the sale to Spyker. The 'yes, no, yes, no'-story over the previous weeks was amusing to watch, but didn't hold any special information we had to share with you.
After a long process of several weeks GM has finally confirmed tonight that Spyker has bought Saab. The official statement is:
General Motors and Spyker Cars NV today confirmed that they have reached a binding agreement on the purchase of Saab Automobile AB.
Reports suggest that Spyker will give GM $75 million (£47m) for Saab, while GM will keep another $100m (£62m) in current Saab liquidity, and $325m (£210m) in preferred shares from the new, Spyker-owned Saab company.
As part of the deal Spyker's chairman, Russian banker Vladimir Antonov, has sold his shares to an equity firm owned by Spyker CEO Victor Muller. This means that Spyker is no longer directly owned by Russian investors and that a new company opens its doors. The new company will be called Saab Spyker Automobiles.
It is uncertain how it will influence the current Spyker line-up. Questions like, when are we going to see the new Spyker D8 SSUV and is the production of the C8 Aileron affected, are currently unanswered.
When we do have answers, we will inform you about the future of Spyker supercars.