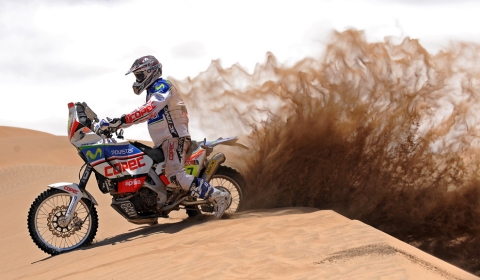 Motorsports isn't our daily business, but when you come across pictures like these, it is definitely worth a post on our front page. The shots were taken during the 2010 Dakar Rally, the 31st edition and the second one held in South America. In this year's race a total of 362 teams – 176 motorcycles and quad bikes, 134 cars, and 52 trucks – are competiting in the most thoughest race in the world starting and finishing in Buenos Aires. A whopping 9,000 kilometers takes them across Argentina and Chile.
The collection below shows a set of pictures made during the first eight stages of the race. There are still a few stages to go until the finish on the January 16th. Enjoy!
You want to see more? Just click here!