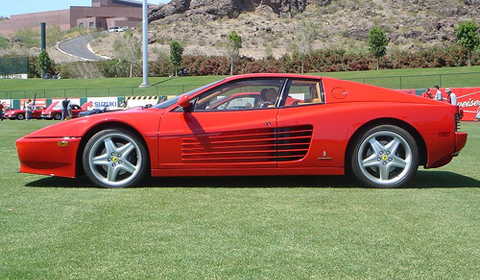 A Swiss millionaire appeared in court today over a speeding ticket for traveling 85mph (137km/h) on country roads. The fine totaled 299,000 Swiss francs (£181,632.39 or €202,030.69) outweighing the cost of the Ferrari Testarossa the man was reported to be driving at the time. Repeat speeding offenses meant that the court were able to impose such a high penalty for the offense.
The fine was calculated from the man's estimated €15.8 million (£14.2 million) fortune. This figure included the price of the mans collection of five Ferrari's and even his house.
In its judgment, the court noted that "the accused ignored elementary traffic rules with a powerful vehicle out of a pure desire for speed."
The fine beats the record of 111,000 Swiss francs set by a Porsche driver in Zurich in 2008, also imposed after a string of previous traffic offenses.
[Via TimesOnline]