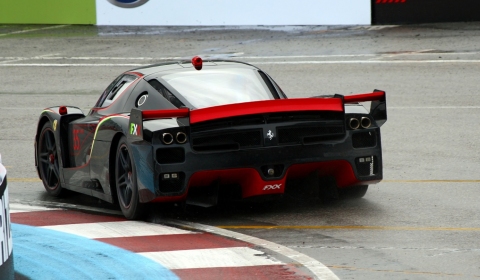 Part two of the visit at the Bologna Motor Show 2009 has the italian manufacturer Ferrari as the main subject. Matteo from Italiansuper.net visited the full day at the event, entitled 'Ferrari Day'. It included several supercars on display inside, but also some spectacular demonstrations of a Ferrari FXX Evoluzione duo and a challenge between two F430 GT2 racing cars.
The best part of the day was the F1 car (F2009) driven by Luca Badoer, official Ferrari test driver, lapping the track and making some pitstops. The sound and the acceleration of a F1 car remain truly shocking – making all other cars – including any other Ferrari, really slow!
Enjoy the selection of shots and the HD videos below!
To stay tuned for more from Bologna 2009!