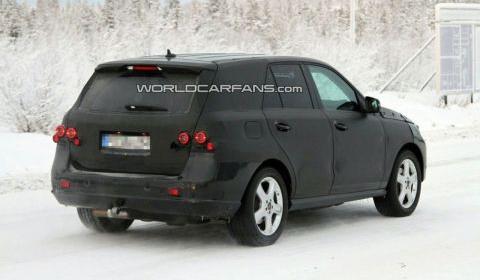 Mercedes-Benz engineers seem not to be taking any holidays at the moment. After we have seen spyshots of the 2013 SL-Class being tested, there have now appeared pictures of the new ML-Class, planned to go public in 2012.
On these first pictures we can see that the new ML will feature sleeker styling, a reduced ride height, and longer rear doors which is a bit strange when we tell you that the new ML is expected to be shorter than the current model.
When it comes to the powersource most future customers will probably choose for the 3.5 liter V6 petrol or the 3.0 liter turbodiesel V6 engine. The flagship will be the AMG model, that will run on the new twin-turbo V8 engine producing an estimated 570bhp. Stay tuned for more news on then SUV from Stuttgart!
There's also a video of the ML testing, which you can see below. Enjoy!
[Via WorldCarFans]