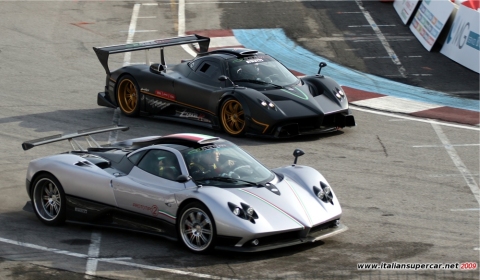 Perhaps you saw the video of Valentino Balboni pushing its LP550-2 at a track in Italy. But there was more at the Bologna Motor Show this year. Our friend Matteo from Italiansupercar.net was at the largest indoor/motorsport exhibition in Italy and shot some wonderful shots of the Pagani Zonda R and Prototype 2 – used for the development of the Zonda Cinque – lapping the same track as Balboni did.
Check out the pictures and the superb HD footage of the two cars. Just hear the angry grawl and back fire coming out of the exhausts…
To stay tuned for more from Bologna 2009!