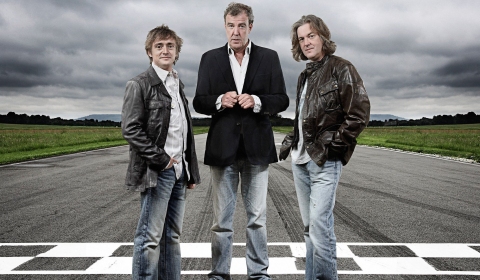 This sunday Top Gear returns after a one-week break with a new episode. In this 5th episode James, Richard and Jeremy show their take on art and try to convince the general public that their vision is correct in a modern art gallery in Middlesbrough.
British manufacturer Noble returns to the Top Gear test track with their latest and most promising supercar yet: the 650hp Noble M600.
The fifth guest this season to have a go in the reasonably priced car is Formula One World Champion Jenson Button. Will he beat Jay Kay's time of 1 minute 45 seconds and 8th hundreds?
Top Gear returns Sunday 20th December 8pm on BBC Two. Missed it or can't receive BBC2 in your country? Check back here the day after the show for alternative sources.