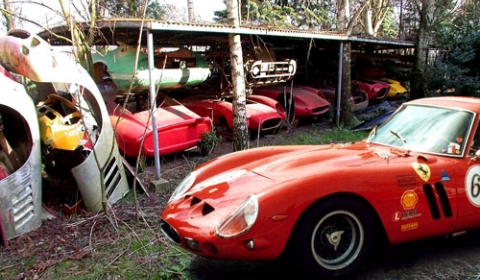 Do you still remember your first great love? I'm sure you do. One never forgets his or her highschool sweetheart; the first secret meetings, school parties, the first kiss… Those were the days, but if you meet that one special person again after many years, it is yet to be seen if this person is still as nice and beautiful as how he or she lived in your memory. Both your lives have changed considerably since then. New partners come along, then marriage (or not) and maybe a bunch of children as well. Sometimes it is best to leave your romantic childhood memories as they were, because not every rendez vous will feel good. For me, this story doesn't count when it comes to cars.
A car is and will always be 'just' an object, a construction of various metals, plastics, rubber and glass. But for some – and I'm sure I am not telling you anything new – it is possible to fall in love with such an object. And the best thing about cars is that your automotive highschool sweetheart never changes. Great car designs are timeless. Unlike your ex, who may bring the new partner and the kids along and maybe gained some weight, that one special car model will always be the same and it is very well possible that one day you will have a pleasant rendez vous with your highschool sweetheart, who (or which) left such a deep impression in your memory and soul.
My first great automotive love was the Ferrari 250 GTO. I first met her at the age of fourteen at the Dutch Zandvoort race track. The car in particular was the '63 250 GTO #4757GT, owned by the Dutch Ferrari importer, Frits Kroymans. I immediately fell in love with that sexy, voluptuous, feminine body and when she spoke… wow… I could do nothing more than to observe, listen and admire her presence.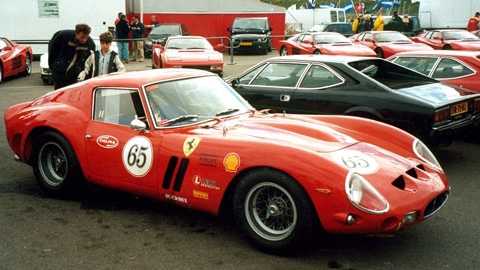 Mister Kroymans raced his GTO quite extensively and during one race he had damaged the rear end. When the car was parked in the paddock and nobody was watching, I walked up to her, padded her on her beautiful behind and took a tiny chip of aluminium that was hanging off the duck tail. Like if it was a piece of juwelry from a dear person, I wrapped the aluminium relic in a piece of cloth and put it deep into my pocket. I placed this tiny bit of GTO in my glass showcase between the many Ferrari scale models. For memory's sake.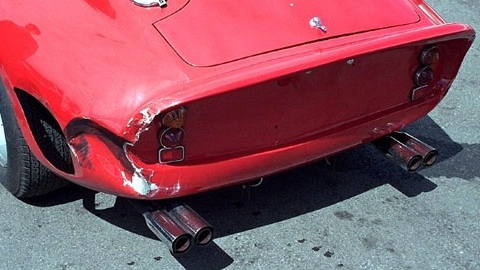 In the years after I saw 'my' GTO a few times at classic car shows and in the basement of the Kroymans Ferrari dealership. She was still as beautiful as ever. The rear end was restored to her original self by a man who I greatly admired; a Mister Alwin Hietbrink. This man is a well known magician with aluminium and he has restored numerous well known Ferraris over the past 25 years. All by hand… I was glad to have kept the small chip of aluminium, because with the restoration by Hietbrink the memory of that day was hammered away, but luckily the 250 GTO was as beautiful as ever again.
Ferraris in general and the 250 GTO in particular have always been a passion of mine, mainly because of the timeless bodywork designs by Pininfarina and Scaglietti. During highschool I had already decided that I wanted to become a car designer and after my degree I set off to the city of Delft to study Industrial Design. Like many boys of that age I eventually wanted to design my own Ferrari. I had no clue then…
After a short stint as a designer at Spyker Cars, I still found myself dreaming of Ferraris and especially about the ones from the fifties and sixties. One evening I gazed into my showcase and looked at all the scale models – unfortunately my tiny bit of GTO had been lost at some point – and I started to draw. I sketched an ode to my highschool sweetheart. I tried to picture her as she would have looked when she'd have developed into a modern day, all mature lady. Still sexy, still powerful, but also realistically purposeful to modern standards. Soon after my first sketches got spread all over the internet, starting at FerrariChat.com, it seemed I was not the only one with similar nostalgic thoughts. The initial design sketches drew a lot of positive attention and one day I received an e-mail signed by a Mister Hietbrink. Yes, the Alwin Hietbrink. "I like your design and I'd like to build it. Let's talk." I was honored such a skilled man wanted to work with me. This was the beginning of Vandenbrink Design.

We decided to apply my styling onto the structure and running gear of Ferrari's current front-engined model, the 599 GTB Fiorano. The proportions of the 599 GTB were just about right, which is very important, because you can't simply cut, shorten or stretch the main structural parts. I had drawn many Ferrari designs from scratch during the last several years, but it seemed a lot more difficult to draw, stretch and bend the lines and surfaces over an existing chassis structure than to sketch an all new balanced design onto a blank sheet of paper. It was very important to capture the essence of the original Ferrari 250 GTO while working around the hard points of the given chassis. At the same time I had to listen to the engineers who all had their important say from their own field of expertise concerning aerodynamics, construction, road handling and legislation. Solutions from the sixties cannot simply be repeated and this modernized GTO also comes with modern day performance figures and speed. The result, a 750hp, 350km/h supercar with hand hammered aluminium coachwork and hand stitched leather interior, can be seen here.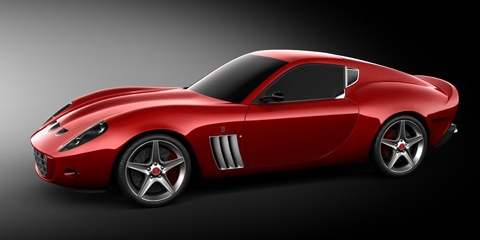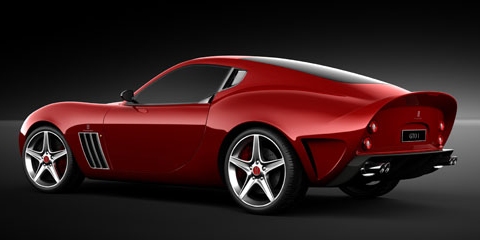 But the story doesn't end here… After the launch of the GTO-design many special requests came in from all over the world. We'd like our creations to be highly exclusive, so we decided to build no more than five GTOs and each example will be tailored to the specific client's wishes. The next project cars will preferably all be one-offs. While the Vandenbrink GTO was born out of personal nostalgia, I love to use my and my team's skills just as much to create any other unique design with the motivation, wishes and dreams of the client as a guideline. The process to come to a very personal and unique design demands time and commitment. Prior to building the actual car, the fun is in building a relationship. A relationship that will eventually be transferred to the owner and his or her dreamcar. And that dreamcar doesn't necessarily have to be based on a 599 GTB, or a Ferrari for that matter. We simply choose the platform that suits the client's dreams the best.
One day, when I was at work at the Hietbrink workshop, I wandered through the back yard. You must know that Hietbrink has a wonderful collection of old moulds, bucks, historic car bodies and hand made replacement panels lying behind his workshop. There are always plenty of interesting parts of famous historic models to be found.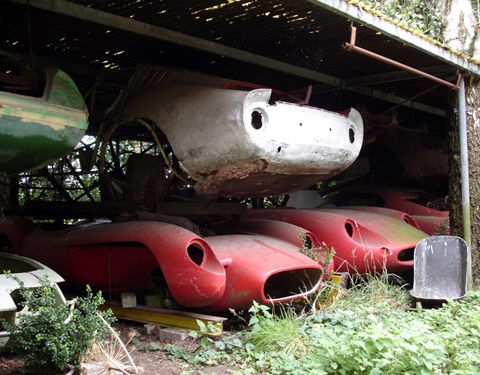 I was having a look in the enormous piles of old bodywork and found a typically shaped rear end panel. Alwin picked it up and put it in my hands. It was the damaged body panel of Kroyman's 250 GTO… I could still see the torn edge of which I took the little chip. Thís rendez vous felt good, very good.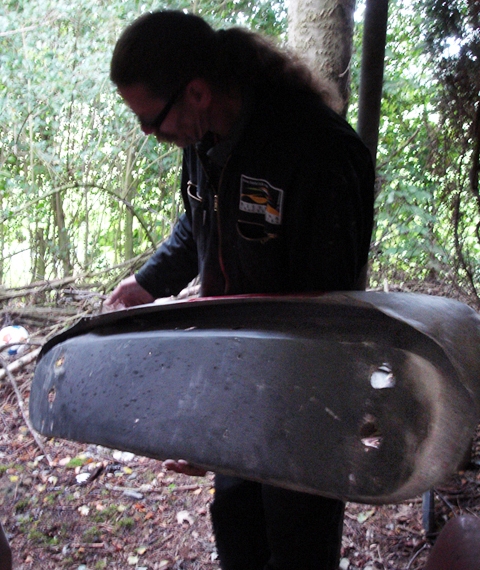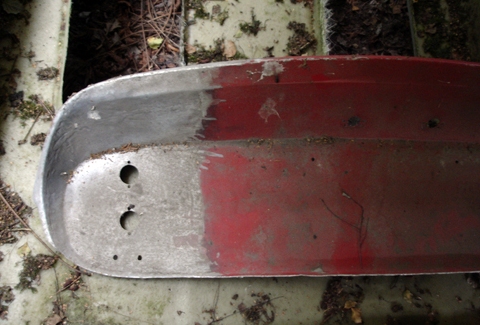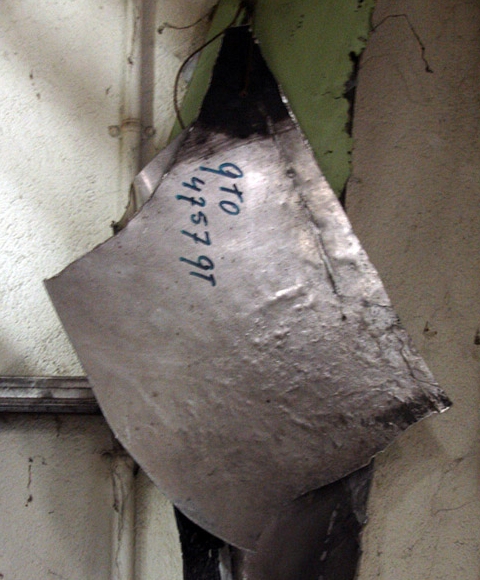 About Michiel van den Brink:
Michiel van den Brink is a Dutch design artist, who teamed up with master coachbuilder Alwin Hietbrink to start an automotive design company called
Vandenbrink Design
. The company is focussed on coachbuilding for highly exclusive and one-off supercars. Recent examples of their work are the Vandenbrink GTO and the Convertible GT. Michiel van den Brink is a guest writer for GTspirit.
Special thanks to Coachbuild.com