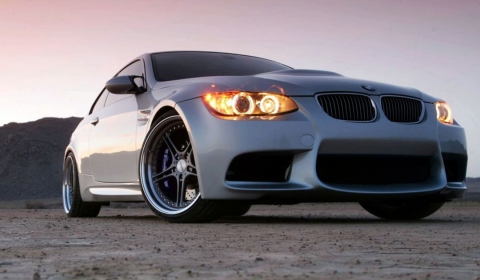 RDSport has unveiled its M3 program, named RS46. RDsport states that 'the RS46 is truly the motor that BMW should have installed in the M3 in the first place'. The tuner has reworked the engine internals and included larger, forged, light-weight, aluminum pistons, forged, billet connecting rods and new billet crankshaft with a longer stroke. All of these parts equate to a larger displacement 4.6 liter motor, up from the factory 4.0 liter.
Also included in the build is a complete exhaust including; race, tubular headers with F1-style merge collectors, metal-matrix, sport, catalytic converters, X-Flow downpipe and sport silencers all built from stainless steel. Options for the motor include carbon air box, larger-displacement, carbon plenum chamber, power pulley, lightweight clutch and flywheel. The result is a 524bhp and an increase of 115ft-lbs of torque over stock!
The program doesn't end with just engine performance upgrades. RDSport added more to this BMW. Such as a front bumper which is available in Stradale (Street – shown) or Corsa (Race) versions. Each a complete bumper replacement made of carbon/Kevlar containing larger ducting for brake and engine cooling. The rear bumper – replacing the original – features a carbon fiber/meshed diffuser section that allows for more weight saving. The piece is constructed entirely from carbon/Kevlar mat. RDSport aero parts can also be fitted with factory PDC sensors. Also available are trunk and roof spoilers.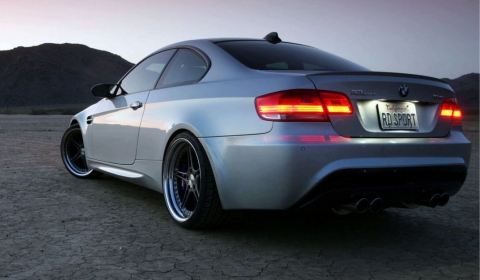 The chassis is equipped with Bilstein shocks and RDSport springs creating a 30mm drop in the front and 25mm in the rear. The brake system consists of six-piston, aluminum monoblock calipers on the front and four-piston monoblock calipers in the rear. Customers can order either cross-drilled or slotted rotors.
The wheels are a set of RS2 Forged wheels. Optionally, RDSport offers the RC8 Forged Monobloc wheels. Interior options are available on request from a simple shift knob or pedal set to a complete Alcantara interior conversion.
[Via WorldCarFans]