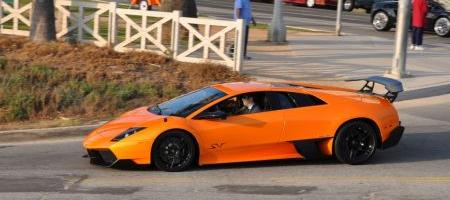 Our member socalspeedzone has provided us again with an amazing gallery which we didn't want to keep from you. This time its about the Lamborghini VIP Drive that was held in California, USA. Among the attending Lambo's were several Gallardo's, Murcièlago's, Countach's, Diablo's, a LP670-4 SV and even a Gallardo Valentino Balboni edition.
More words aren't needed, enjoy the pictures!
See the full gallery here!