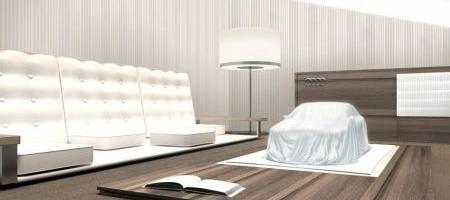 After having seen multiple spyshots of the new A8, Audi has now announced that the new model of their flagship will go in world première at Design Miami 2009, today. Rupert Stadler, Chairman at Audi, says that the new A8 shows everything that the engineers at Ingolstadt are capable of.
The aim was to get as close as possible to the perfect automobile! The new A8 will have everything that is necessary to strike back at competitors like Mercedes-Benz and BMW that showed facelifts or new models of their flagships a while back. Audi also says that the new A8 will place itself above every other car because of it's design, performance, luxury and technology.
For most of us performance is the main indicator. We have good news! Because Audi will present new V6 and V8 engines, both in diesel as petrol version. Next to that they will also follow the green trend in the car industry, by making a new hybrid saloon. In contrast with that we can expect a V10 petrol monster that will – of course – be called; S8. We can't wait!
From the moment we get our hands on pictures of the brand new Audi A8, you'll find them here! Stay tuned!