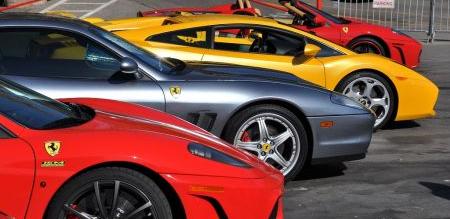 Last Sunday, November 22nd, seemed to be the perfect day for an exotic car run in Southern California. Our friends from L4P organised this run going from Beverly Hills to Malibu. They managed to bring together several Lamborghini's, Ferrari's, Porsche's, McLaren's, Maybach's, Rolls-Royce's and other exclusive cars.
The participants also created several videos to give us an idea how run was. Turn up the volume and enjoy! Scroll down to the bottom to find a 40 picture high-res gallery!
Picture credits go to Greg Grudt, L4P and Speedandmotion!