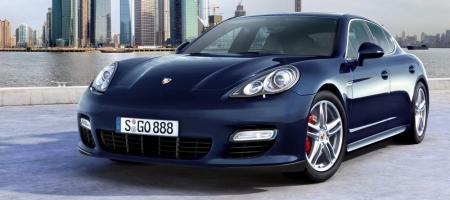 As you may have noticed the first Porsche Panameras have reached the European customers, but in the US it is taking longer than expected due to a problem with the key software. A total of 195 Panamera owners are awaiting the shipping of their vehicle. They had to wait a bit longer, so Porsche came up with a nice gift.
Autoweek.com states these owners are getting a specially designed luggage set – priced at $3,580 – for free. Each expectant owner got a letter from Porsche explaining the delay. The free luggage is a way for Porsche to thank customers for their patience, a spokesman said.
He also said 72 cars have been fixed and have arrived at dealerships this weekend. The remaining 123 cars will be fixed and at dealerships by November 30. Future shipments of Panameras should leave the factory with the corrected keys and software and won't be held at the ports.