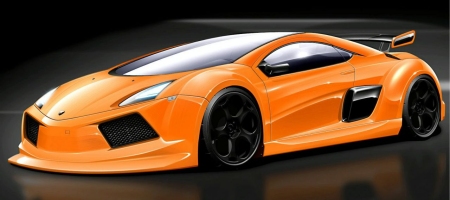 Having got into the ultra-exclusive market with the Reventon, it's being reported that Lamborghini will attempt to compete against the upcoming Ferrari F70. The news stems from reports about Lamborghini's development of a new, range topping supercar, perhaps to be named the Urus.
The car will share much of the same underpinnings as the Murcielago replacement (rumoured to be called the Jota) but will benefit from modifications in the form of carbon fibre parts. It will feature a complete carbon fibre body and active aerodynamics to help give it a cutting edge over the competition.
The car will probably be released a little while after the Murcielago replacement which is expected sometime next year. It'll also be the most powerful Lamborghini to date with a rumoured 800bhp on the cards.
Rendering is from Active-Design and Sergio.
We'll let you know when we hear more!
[Via WorldCarFans]