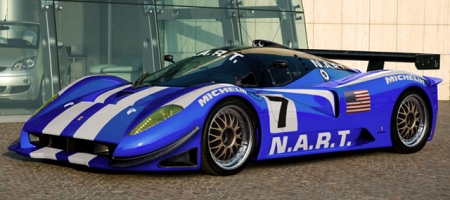 Remember the P4/5 Competizione project that Glickenhaus had in the works? We can now confirm that the project is happening. It looks likely that the team will be aiming to be at the 2010 Nurburgring 24hr race with the new car.
Not much is known for now apart from the fact that this new P4/5 will share it's underpinnings with one of the Ferrari V8 models rather than the V12 Enzo that the original car was based on. We'll probably get to know more about the car as the project progreses but for now it's in it's very early stages.
We'll let you know when we hear more!
[Via FerrariChat]