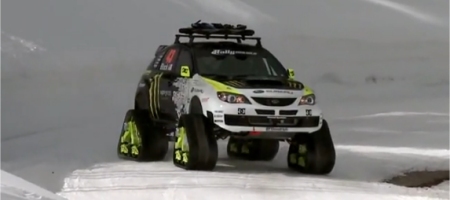 It's time again for another video from Ken Block. This time featuring his trusty Subaru Impreza WRX STi on snow tracks playing in the snow & ice.
The latest video from Ken Block and his team is set on Guardsman Pass Utah, and is a trailer for a longer video expect in Fall 2010! In this short video we see Ken driving on powder, ski runs, iced roads and more.
Watch below to see Ken playing in the snow with this beast and click on it for the HD version!