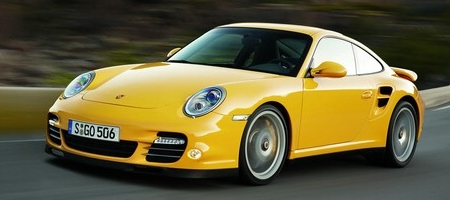 The new Porsche 911 Turbo Facelift model is the result of a two-year development programme. Autocar provided us with a guided tour of the car by the company's R&D vice-president.
Wolfgang Dürheimer highlights the new 3.8-litre engine adding 20bhp to the new package and the lighter chassis, which gives a power-to-weight ratio of 309bhp/tonne. The top speed of the new vehicle is reached at 312km/h. He also discusses the 'flappy' pedal gearbox which is available as an option on the Turbo.
Another news fact coming to us via Autocar, is that the 2010 Turbo has reportedly posted a laptime of 7 minutes and 39 seconds on the famous Nurburgring. This is about ten seconds faster then its predecessor. With all-wheel drive, the sportscar does a 0-62mph sprint in about 3.4 seconds.