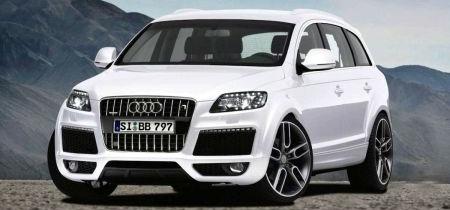 With the popularity of the Audi Q7 staying big, German tuner B&B Automobiltechnik has unveiled several new performance packages. The most impressive kit, priced at €2498 ($3688), is ment for the Q7 6.0 V12 TDI and raises the output to 565bhp and a torque of 1,220Nm. The kit includes revised electronics, a modified turbo and various other upgrades.
Still not satisfied with this upgrade, B&B can add a recalibrated ECU enabling the engine to produce 595hp and 1,270Nm of torque.
B&B has packages avaialble for Audi drivers with less brutal engines. For the Q7 4.2 TDI, they offer two different performance packages. Stage 1, costing €1,698 ($2507), boosts the engine to 375bhp and 850Nm of torque. It ensures a jump from standstill to 100km/h (62mph) in just under 6 seconds, which is impressive for such a SUV. The stage 2 upgrade improves the Q7 to 400bhp and 900Nm of torque. The package comes at a price of €4,950 ($7,380).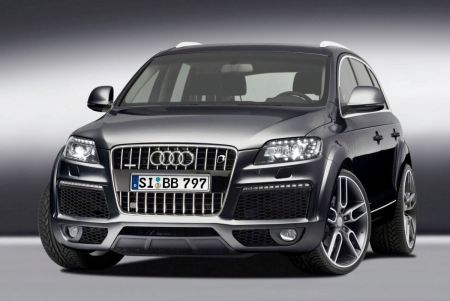 Last but not least, the Q7 3.0 TDI – probably the most sold version – has the choice between three packages. First there's the stage 3 pack for €1,398 ($2,064) producing 280bhp together with 585Nm of torque. The stage 2 package includes a pure "electronic performance optimization" producing 300bhp and 600Nm of torque for €1,498 ($2,211), or a hardcore €3,950 ($5,832) package giving you 325bhp and 640Nm of torque on all four wheels!
Engine tuning doesn't come without some styling. B&B offers a variety of wheels (available in 20, 22 and 23 inches) and a sport suspension that lowers the ride by up to 50mm. A full body kit from tuning company Caractere is available at your choosing.
[Via WorldCarFans]