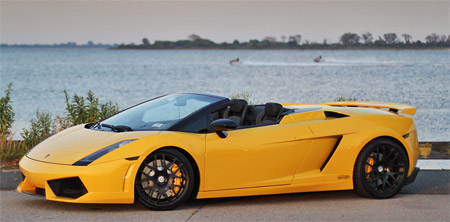 Let's start the day with a very special Lamborghini Gallardo Spider. This Gallardo Spider is modified by Heffner Performance and is equipped with a twin-turbo that lifts the total power output to between 850 and 1050hp depending on the settings.
As some of you will have noticed immediately this Lamborghini Gallardo Spider has a LP560 front bumper that could easily fool someone to think it's a LP560 Spider. Other modifications include forged black wheels made by HRE Wheels, a rear wing made by IMSA and blacked out indicator and rear light covers.
Special thanks to Hovik for these photos: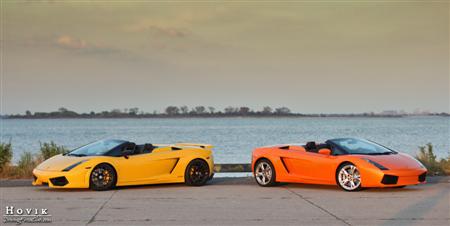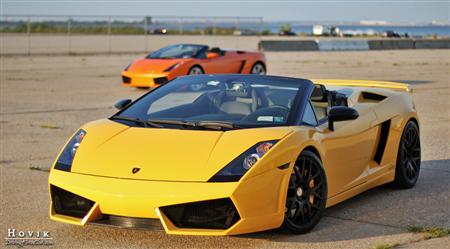 More information about the Heffner Performance twin-turbo upgrade can be found at the official Heffner website.