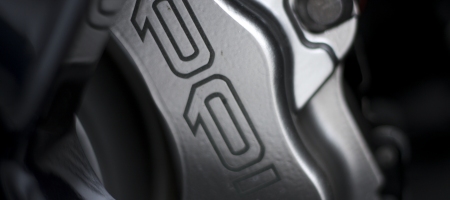 PPI Design is extending its line-up of products. Dr. Benjamin Abraham indicated in his interview with GTspirit.com new stages are being developed as well as a new Audi R8 racing car. The newly developed products will be available in the upcoming months. To give an inside in the new packages we have made a full overview.
The following new stages will be available in the upcoming months:
Audi Q7 – Stage III with four dedicated racing seats and a different rear fender with two exhaust end pipes positioned in the rear side panels of the kit. Other extras are full carbon fiber components, forged aluminum wheels, ceramic brake system, LED front headlights, blinkers, side indicators, rear taillights, sport exhaust with full racing catalytic system, adjustable racing suspension, racing steering wheel, special badging and model designation
Audi A5 – Stage II is a complete replacement incorporating front and rear bumpers, front fenders, front hood and adjustable rear spoiler
Audi RS6 – Stage I includes carbon fibre wheels, new aerodynamic kit, including carbon fiber front spoiler, rear diffuser, rear spoiler, mirrors, front grill and side foglight/air channels
Special Audi R8 packages will be available before the end of this year. They will better distinguish the different models and create the possibility for current R8 drivers to enhance their car even more. All Audi R8 models will have lightweight carbon wheels.
Audi R8 5.2 V10 – Stage I – New exhaust, wheels, spaces, leather interior, body work and power upgrade
Audi R8 – Lightweight edition – Positioned in a higher class than the "standard" V10 model, equipped with a power upgrade generating more power than the V10 and at a competing price tag. It will have better power-to-weight ratio then the 5.2 V10, more customizable options, interior and exterior enhancements. Exhaust system, enhanced braking system, sport springs, different front grill, front radiator openings, rear exhaust channels, rear diffuser, rear spoiler, different exhaust tips, camber and tie rod package for greater adjustment of the suspension end up the package. The supercar will be suitable for club racing and spirited street use.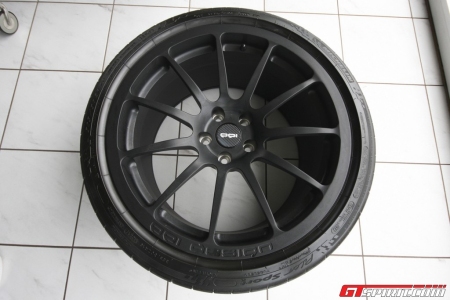 PPI Design has a new wheel available for all their models. The lightweight wheel has a new design with the logo on the edge of the rim. The wheel is available in…
The stages and wheels look promising but the most anticipated story is the development of a Audi R8 racing car. PPI Design is currently developing the re-make of the supercar. Release is unknown. Dr. Benjaming Abraham stated the following during our interview:
We planning the release of a R8 GTR racing car soon. Development has already started in a wind tunnel. It is mend for race classes, has four wheel drive and will be more expensive than the Audi R8 LMS. The LMS is a great car, we haven't driven one yet, but reviews suggest something special. Our version will have the current road car as a basis and will eventually be road legal.
Stay tuned for more information on the development of this racing car.