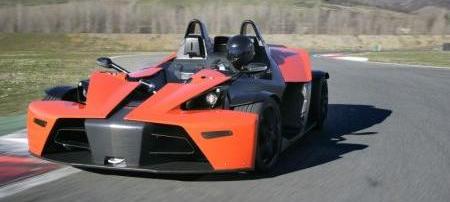 KTM announced today that they'll stop the production of the X-Bow, at least for now. Since it's introduction about two years ago KTM only managed to sell 420 pieces of it's superlight sportscar while they were recently aiming to produce 1,000 pieces a year. At this moment KTM even has 80 unsold X-Bows in stock.
The original plans were to build a hunderd cars a year in the small factory in Dallara, Italy. Because in the beginning a serious number of orders were placed, KTM decided to move the factory to Graz, Austria. That seemed a bit too optimistic which turned out in the dismissal for 50 people last month.
Next to that KTM expects a net loss of 69 million euro instead of the 1,4 million euro profit they made last year. Positive note is that KTM isn't loosing the courage, they plan to recruit the biggest part of there employees and to increase the production up to 200 cars by next year.
[Via Autoblog.nl]