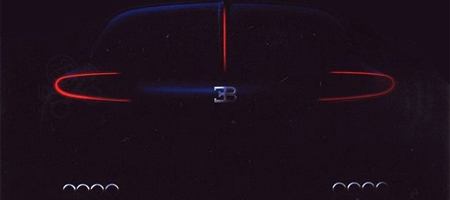 UK magazine Autocar appears to have some new info on the rumored IAA 2009 Bugatti concept, the 'Bordeaux'. They've re-structured the rumors and now assure us that there will in fact be three Bugatti concepts present at the Frankfurt based motor show. The news comes directly from Bugatti's man in charge Dr Franz-Josef Paefgen.
The three concept's are likely to include the already rumored Bugatti saloon. Other possibilities are a shooting-brake concept and an SUV but we really wouldn't be able to tell you. One things for sure. There will NOT be another special edition Veyron (thank god!). We recently heard via German magazine Auto Motor und Sport that focus has now shifted to the new model and there will be no more special edition Veryons.
If the Bugatti Bordeaux Saloon is shown at IAA 2009 it will not be based on the new Bentley Mulsanne. Paefgen was quick to state that "A Bugatti saloon will have different dimensions and be a completely different concept. In fact it's hard to find any similarities at all [with the Mulsanne]."
We'll have to wait until Frankfurt to find out what Bugatti really has in store for us. However, we now think it's safe to assume that Frankfurt won't be the same disappointment we experienced at the Geneva Motorshow.
[Via AutoCar]