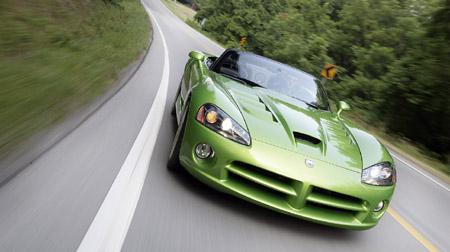 A while ago it was rumoured that the amazing Dodge Viper was near to its end. Luckely there was a guy called Sergio Marchionne, Fiat's CEO, who decided to keep on building the Viper. He has big plans for the next-generation all American muscle car.
Car and Drive send a rumour into the world that the next generation Viper will have a V10 under the hood based on the V8's and V12's that Ferrari and Maserati are currently using.
We reported that Ferrari is creating a V10 for the new Ferrari Enzo, which makes the development of a Viper V10 a lot easier.
We hope to see this rumour being confirmed soon or latter, because a car like the Dodge Viper is just too amazing to silently die in peace…
[Via Autoblog.nl]