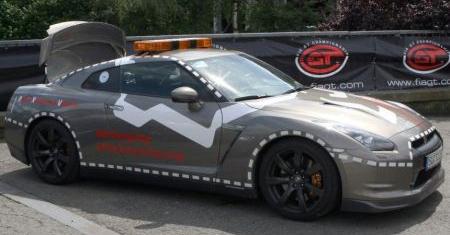 The management team of the Nürburgring has added a new car to its fleet; a new Nissan GT-R used for interventions when accidents occur on the Nordschleife. The choice for this car doesn't surprise us much because it holds the record lap time in it's category.
This special GT-R is equipped with a full roll cage, carbon fiber Recaro racing seats and a fire retardant tank which is situated at the rear passenger area. A functional hose reel and an equipment bay in the boot are also implemented.
Accidents and unforeseen situations often happen at the Nordschleife, both at public as private days. Together with the knowledge that every minute something can happen, the choice for the GT-R is the best: a fast car with space left for tools!