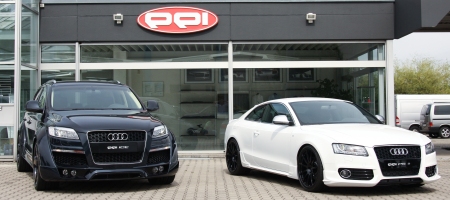 PPI Automotive Design is known for its development and individualization of automobiles of the Audi mark. Their main focus is on all Quattro, S, R and RS models. To get a better overview of the brand we visited their factory in Waiblingen, Germany near the home ground of Porsche and Mercedes-Benz, Stuttgart.
The PPI design factory is situated on a business park in the North-East of Waiblingen. The main show room has place for at least three cars and several nice accessories. PPI Design has for example ten different steering wheels for different Audi cars in their portfolio. You will be able to get the option to try some of them yourself.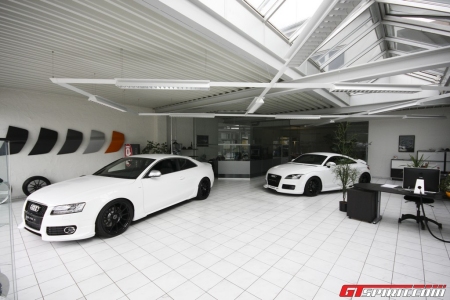 PPI Design has its own leather and tuning facility. Aerodynamic parts and wheels are made outside the factory by third party producers. Two bays give the engineers the option to individualize your Audi sports car up to your personal needs and queries. Vehicles can be shipped to PPI Design for any change you would like to have installed. It is also possible to have your personal PPI Design dealership install your changes. PPI has distributors around the world in the UK, Asia, Middle-East, Baltic's and the US.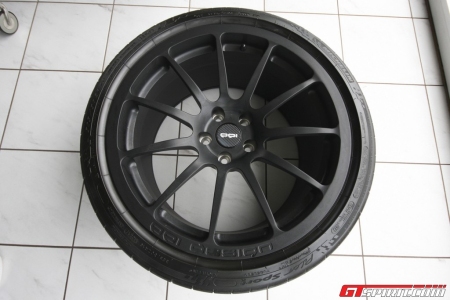 Would you like to have more information on PPI Design and their programs for the Audi A6, A8, RS4, R8, TT, Q7, A5, S5 then visit www.ppidesign.com. PPI Design has an online shop available. You can purchase parts via the shop.