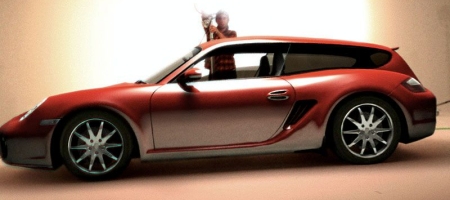 The rumours about a Cayman Shooting Brake model have gossiped around for some time now. Even a mule was spotted a month ago and now these two pictures pop-up. One picture shows a studio photo shoot and a man adjusting the lighting of the car. The picture was posted on a Flickr site from a new user without any history. A cover up of the original photographer or just a fake?
If we take a closer look at the car you will notice the different back end but also the absense of a B-pillar. Interesting concept I must say.
But there is more. A screenshot of the car appeard in the upcoming Xbox 360 racing game Forza Motorsport 3. Another prove of the existance of shooting brake model? We do not know, however it looks to be some kind of truth to the whole story and we hope to get the full info at the Frankfurt Motor Show starting in one month.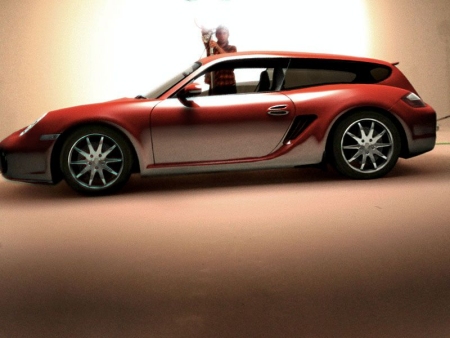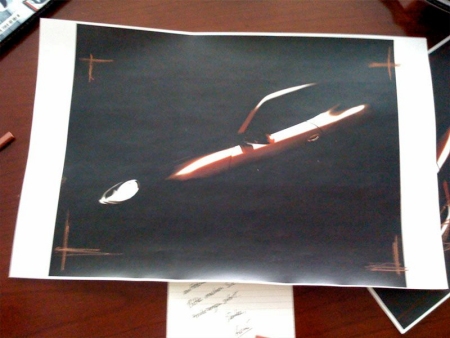 You want to know more about the new car? Check out our forum via this link!
[Via WorldCarFans]