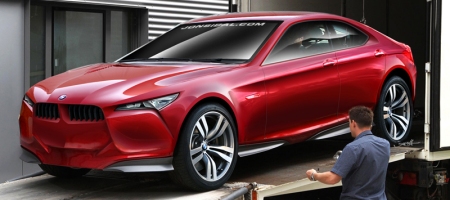 According to BMW insiders, the concept we discussed a few days ago is called Vision Z or Z6. The pictures showed us a full scale model ment for the IAA 2009 in Frankfurt. The concept was taken on a transport to a photo shoot for BMWweb.tv. The guys at Jonsibal decided to render a full scall artist impression in photoshop.
The rendering shows what's underneath the skin tight plastic cover. Some prominent lines like the headlight area and upturned kidney grills are easily noticeable. The unique BMW C-pillar design including "Hoffmeister kink" is surrounded by a new shape.
We will just wait and see how close (or how off) the guys at Jonsibal were with their rendering.