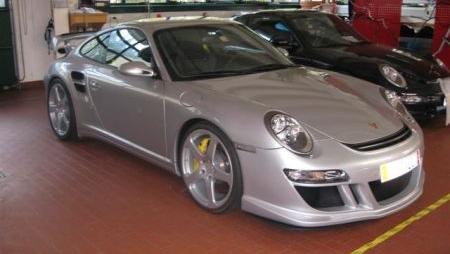 If we believe our poll here on the frontpage then RUF is the best Porsche tuner we have in our world, closely followed by the amazing work of Gemballa. The RUF RT12 is based on the 997 Turbo and has an output of
728bhp together with 902Nm of torque. Next to the heavily modified engine you'll get a 997 GT2 rear spoiler, 20 inch RUF wheels with Michelin PS2 rubber, a RUF Pedal-set, Alcantara interior and many more…
If interested you can always visit mobile.de and you'll see in exchange for € 256.000 you can drive it home!