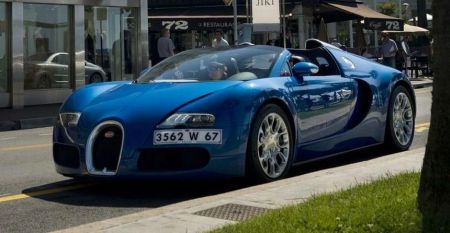 Business in Molsheim, France, seems to be going well. Not only is Bugatti presenting a new variant of it's Veyron every now and then. But they also started the production of the Grand Sport, where from 50 pieces have found an owner yet.
First deliveries can be expected in July. This is probably because the limited edition of 250 coupé is almost running at it's end. To refresh your mind we can tell you that the Grand Sport is powered by the same 16-cylinder quad-turbo engine. That generates 1,001bhp together with 1,250Nm of torque. With a closed roof you'll be able to reach a top speed of 254mph (407kmh), without roof it will be 'only' 225mph (360kmh).
After finishing the production of the Grand Sport we believe we might expect a successor … hopefully!
Gallery: Bugatti Veyron Grand Sport
Gallery: Bugatti Veyron Centenaire
Gallery: Mansory Linea Vincero Veyron
[via WCF]