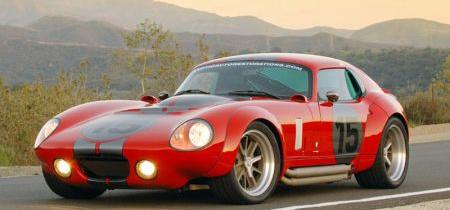 Le Mans is one of the most prestigious car races our little world knows. The winner in 1965 was an AC Cobra, the basis for the Daytona Coupé Le Mans Edition. The fact that it's a replica will freeze several people of having interest in it. But the efforts that have been made into the production process will make the difference.
This special edition is built by Exotic Auto Restoration from California, USA. They have added a set of 18 inchers and refreshed the interior with alcantara leather. Besides that the Daytona Coupé LM Edition got Bilstein shockabsorbers and an H&R suspension kit.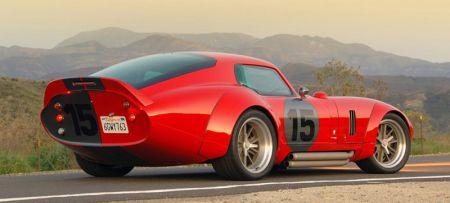 Under the hood the Daytona Coupé Le Mans Edition gets a V8 from Roush origine. The output will be around 530bhp together with 697Nm of torque. That power is fully released on the backwheels through a six-speed manual clutch. Those who think this isn't good enough can wait for the race version, which will only be built in six pieces, that will have the same V8 but with an output of 560bhp and 718Nm of torque.
[via Autogespot]