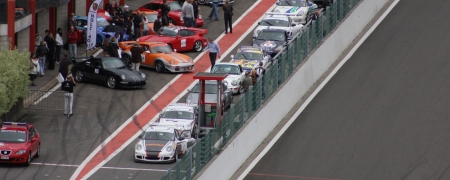 Like each year the Porsche Trackday at Spa Francorchamps is an event you do not want to miss as a pure Porsche enthusiast. The whole circuit was again filled with Porsche cars ranging from old 911's or 928's up to the latest 996 and 997 models. GTspirit visited the event on sunday and shot some nice pictures and videos.
Below you will find the content made during the event. If you want to share your thoughts on the event or even your own personal experiences just leave your comment below or on our forum.
Only a few Porsches
Racing Porsche cup
Racing up Eau Rouge…
Closer than this?