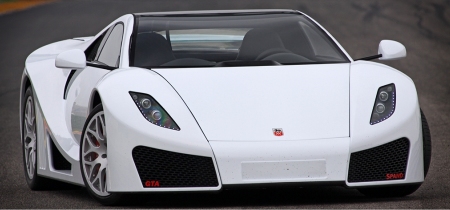 CarAdvice has been graced with the privilege of being the first media outlet in the world to capture the GTA Spano on video. They have made up a short story about their experiences and will drop the video soon. The manufacturer arranged a closed track session for the guys on a nearby Valencia MotoGP race circuit. They even arrived with a full race-ready mobile garage and a team of engineers.
For those who do not know the figures. The Spano has 627kW (840bhp) and 920Nm. A supercharged version is on its way and will be available next year. Top speed is reached at 350km/h and 0-100km/h time within 2.9 seconds.
When the video hits their website we will cover it asap.