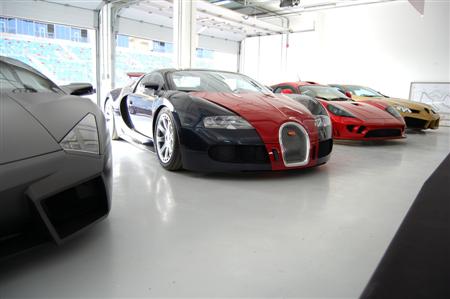 Not one but four unique supercars are shown in the photo of the day. From left to right we see the Lamborghini Reventon, Bugatti Veyron Fbg par Hermès, Saleen S7 and a Mansory Renovatio SLR
The Bugatti Veyron Fbg par Hermés has badge #1 and it is the first Hermés Veyron delivered to a customer. The color is only available on the limited Hermés version and the special color is called 'indigo blue and vermilion'.
The photo is taken at Bahrain International Circuit, the countries F1 track that hosted the first F1 race in the Middle East in 2004.