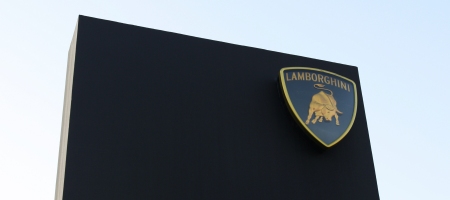 When you visit Lamborghini for a road test of their Gallardo LP560-4, checking out the Lamborghini Factory Museum is just a small step. If you aren't that fortunate to try any of the Italian supercars at factory the museum is still worth a visit. Especially when you are die-hard petrolhead.
Lamborghini is based in the village of Sant'Agata Bolognese, 21 miles from Bologna. Ever since the company started in 1963 it is still the place where the supercars are made today. The people at Lamborghini have come up with a museum that shows the true history of the Italian brand. Next to the factory and the main entrance you will find supercars owned by the company itself or customers willing to share the beauty with other enthusiasts.
While walking at both floors you will see vehicles from the past like the first production model built by Ferruccio Lamborghini in 1963, the 350GT, as well as the first production model of the Countach positioned next to the 25th Anniversary Countach. You will also find the Diablo Roadster prototype, a yellow Miura SV, a black LM002 SUV and our favorite; the Lamborghini Reventon.
Other subjects like the powerboat and race history have their own spot on the first floor. Interesting when you want to know the complete history. The museum is opened during working days and working hours. The production lines can be visited between 10:00 and 12:00 in the morning of 14:00 and 17:00 in the evening. If you are in the neighbourhood of Bologna do not forget to visit the factory.