When Edo decides to create a new tuning package they usually aim for complete and total perfection. The Bentley GT Speed package is no different as it builds substantially and comprehensively on the standard model. They've added around 70bhp to the engine to give it a new total of 680bhp as well as increasing the torque from 750 Nm (553 ft-lb) to 880 Nm (649 ft-lb). As a result the Speed GT reaches a top speed of more than 340 km/h (211 mph) and has a 0-100 km/h (62 mph) time of just 4.2seconds!
Several different modifications are included to help the car achieve these staggering figures. Starting with the engine, the ECU has received a recalibration as well as a high-flow, stainless steel exhaust that even has a control for the sound levels of the exhaust. This is made possible by the inclusion of a butterfly valve that opens further to increase the howl from the 6.0 Litre W12.
The car sits 35mm lowered on a new air suspension system that also fully adjustable by remote control and a customer can order pretty much whatever colour or wrap that they want. All the work is carried out by EDO Competition in Ahlen, Germany.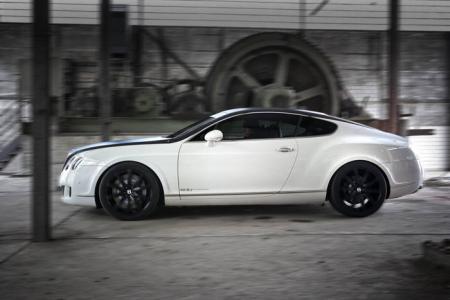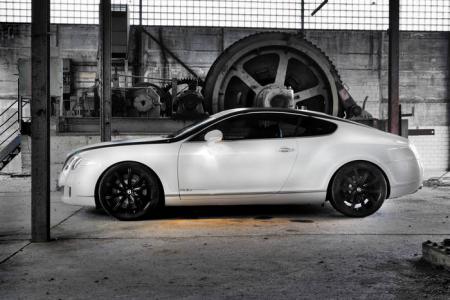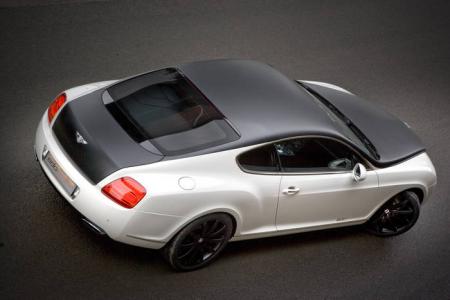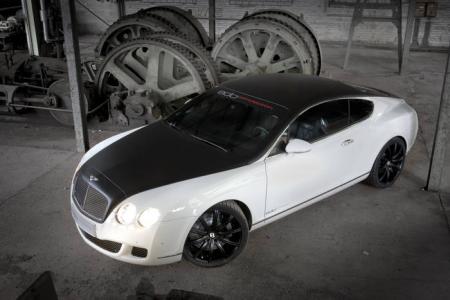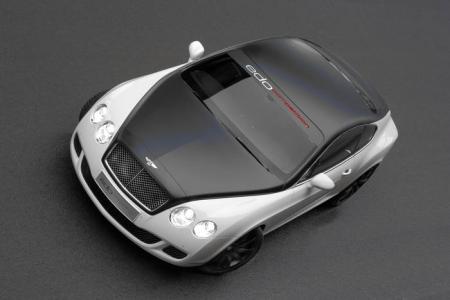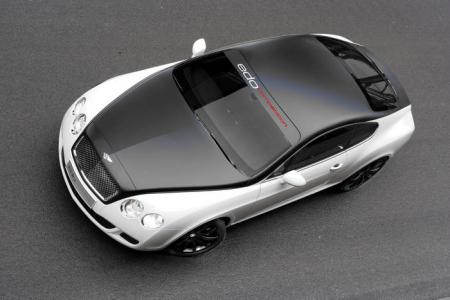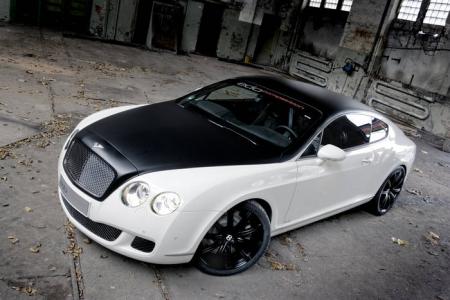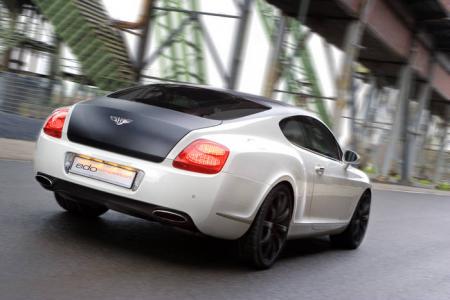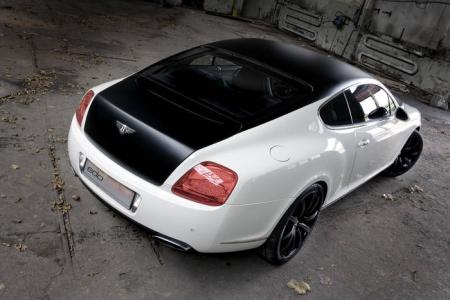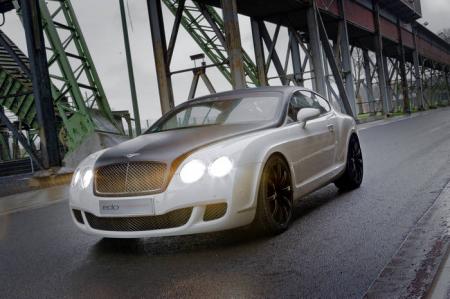 PRESS RELEASE
  
EDO Speed GT
pursuit of speed

edo competition modifies the Bentley Continental GT

It was paramount for edo competition to turn the Bentley Continental into the world's fastest GT. Consequentially, particular attention was paid to the engine modifications and all associated components.

In factory trim the Bentley reaches a top speed of 326 km/h (203 mph) with 610 horsepower. Since this provided a good starting point for the edo speed GT, the power output of the 6.0-liter W12 engine was increased to 680 horsepower, making edo competition's offering the most powerful GT in the world. The already massive torque output of 750 Nm (553 ft-lb) rises to 880 Nm (649 ft-lb) at 2,500 rpm. As a result the edo speed GT reaches a top speed in excess of 340 km/h (211 mph) and accelerates from zero to 100 km/h (62 mph) in a phenomenal 4.2 seconds!

Getting this power to the ground are 20 in. racing wheels shod with Sport Contact V-Max tires specially developed by Continental for the edo speed GT. The wheels can be painted according to the customers' wishes.

edo competition has developed a new high-performance exhaust system for the speed GT which – along with the ECU recalibration – is responsible for the increased output. The high-flow exhaust is made from stainless steel and produces a wonderfully deep and sonorous sound, ensuring the aural experience is given appropriate attention. A new butterfly valve system (with an optional remote control) provides two different settings for the volume level. The development work for the cat-back exhaust system was performed on a dynamometer.

The lowered suspension draws attention to the sporty appearance. The suspension can be adjusted individually thanks to the electronic air suspension control module. The front and rear of the vehicle can be lowered by a maximum of 35 millimeters. As an additional benefit the lowered suspension improves the handling capabilities.

Beautiful wrapper: Customers with a desire for guaranteed exclusivity can opt for a custom exterior color scheme. This is realized using a special foil available in any desired color.

All modifications of the edo speed GT are carried out exclusively at edo competition Motorsport GmbH in Ahlen, Germany.

Contact: edo competition Motorsport GmbH; Ruth Holtbuer; Zeche Westfalen 1; 59229 Ahlen, Germany. E-Mail: [email protected]