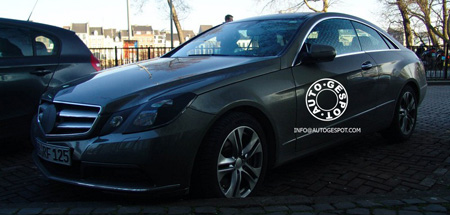 Today new spyshots of the upcoming Mercedes CLK successor, the E-class Coupe, were made in the Dutch city of Maastricht. Mercedes is lifts the bar with the new E-class Coupe, it's not only bigger but also shares a lot more technology and gadgets with the E-class and S-class compared to the C-class based CLK.
The Mercedes E-class Coupe will be build with a number of four-cylinder diesel and petrol engines that can also be found in the new E-class. But more interesting, it's likely the updated V6 and V8 engines will also be offered for the E-class Coupe. The Mercedes E-class Coupe 63 AMG will have an output of 525 hp (compared to 481 hp in the CLK 63 AMG). Thanks to various improvements the higher output didn't result in a higher fuel consumption but instead has been reduced.
Update:
Reader Raschid just send us two more pictures of a different E-Class Coupe mule. This is the TDI version of the E-class coupe as opposed to it's Petrol counter part shown above. It looks like both the petrol and diesel version are ready to premiere soon!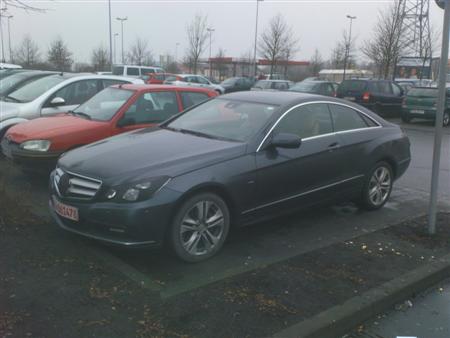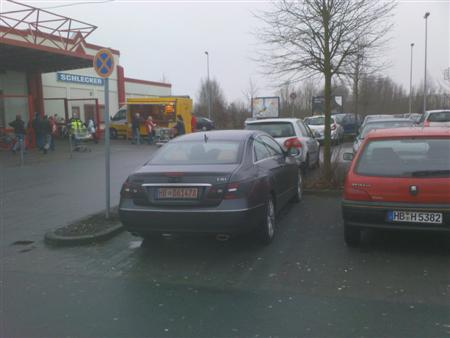 [Original pictures via Autogespot]